Education is that which liberates, liberates from fear, liberates from poverty, liberates from conflicts, liberates from ignorance and brings about a change in the capacities and talents latent in learners. To achieve this we need to change the age old teacher centred strategies to learner centred technology.

With this as our objective we at RBK Global entered a new venture, shifting from traditional delivery methods and set path on digital teaching and learning through digitally translated content by either teacher or available e-published content. Thus, empowering learners to grasp concepts more quickly, to connect theory and application more adeptly, and to engage in learning more readily. For facilitators it simplifies and saves time with classroom, Gmail, Docs and more to create paperless assignments and stay organized. Thus moving ahead as a Google School.
Powered by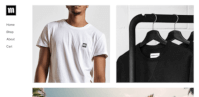 Create your own unique website with customizable templates.